ALIS (Autonomous Logistics Infor­ma­tion System) is an integrated solution for coordinated mana­ge­ment of ware­house storage and logistics ope­ra­tions.
The system consists of multiple modules. Depending on client's needs, these can be implemented either individually or combined. The modules are as follows: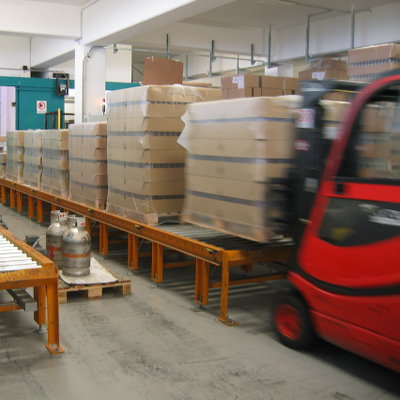 Made to Order
ALIS is completely tailored to every client: the design of the database, mana­ge­ment algorithms, user interfaces, and all other elements can be customized to match the spe­ci­fics of organization's logistics processes, com­mu­ni­ca­tion channels and ter­mi­no­logy. We own 100% of the system's code­base, so we're able to implement any kind of modifications requested by clients.
Each ALIS deployment is set up and maintained directly by our developers who are always (24/7) available to offer technical assistance.
Independent Ope­ra­tion
An important advantage of the system is its ability to reliably run even when individual tran­s­port segments fail or connections to upstream systems are lost. Throughout the design and de­ve­lop­ment, special consideration was given to handling such events, including the im­ple­men­ta­tion of spe­ci­fic degraded modes of ope­ra­tion that the system can automatically switch to.