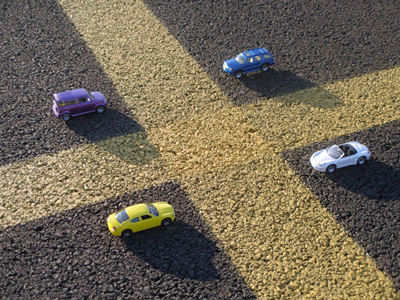 SIDAR is an infor­ma­tion system for remote reservation, ordering and sales of vehicles, designed for manufacturers or importers with a consistent sales network. Although it was designed for a particular customer, the system can be fully customized and is suitable for sale of all kinds of technical products. SIDAR enables dealers (members of the distribution network) the following:
review of stock at the importer, own stock, and the stock of all other dealerships,

vehicle reservation on the principle of first come - first served,

ordering reserved vehicles from importer's stock,

configuration and ordering of vehicles to the factory (custom configured vehicles),

shifting of reserved, ordered and already purchased vehicles between dealerships within a distribution network,

vehicle sale to customers with infor­ma­tion support for accounting tasks,

issue of all related documents such as orders, quotes, invoices, contracts, delivery notes, homologation papers etc,

multiple archive and statistics views.
In addition to reservation ope­ra­tions, procurement and sales, SIDAR tracks different records of dealerships, customers and vehicles. The collected data is used for dealership ranking (calculation of bonuses, length of reservation etc.) and conditions for their im­ple­men­ta­tion.
Data processing
The client (the importer) has full control over the system, including disclosure of all infor­ma­tion about procurement, sales and customers. With this infor­ma­tion, SIDAR makes statistical analysis of past activities and forecasts of future business.
The system enables the user to review all data records and export gathered infor­ma­tion in a standard format (CSV, ODS, XML) for addi­tio­nal processing and analysis in spreadsheets and other office tools.
SIDAR can share infor­ma­tion with various business infor­ma­tion systems of the customer, where all the com­mu­ni­ca­tion is handled by a special version of the ALIS KIK. The functionality of the system can be adjusted in such a way that SIDAR acts as an external module, fully subordinated to the main infor­ma­tion system of the client.
Remote Access
The SIDAR system runs on the client's server (can be hosted by KoMnA) and has a web interface, so that dealerships need no special software to access it (only a Web browser and a PDF document viewer is required).
Secure connection is based on the HTTPS protocol, which uses SSL certificates to ensure privacy and security of com­mu­ni­ca­tion channels, and a fire­wall allows access only from pre­defi­ned IP numbers. SIDAR provides a unique identification of the dealerships and the users carrying out each ope­ra­tion, enabling tracking of all transactions and forensic analysis of potential irregularities.
The SIDAR system is always customized for the customer's needs. Contact us for more infor­ma­tion and consult our developers, integrators or system administrators.